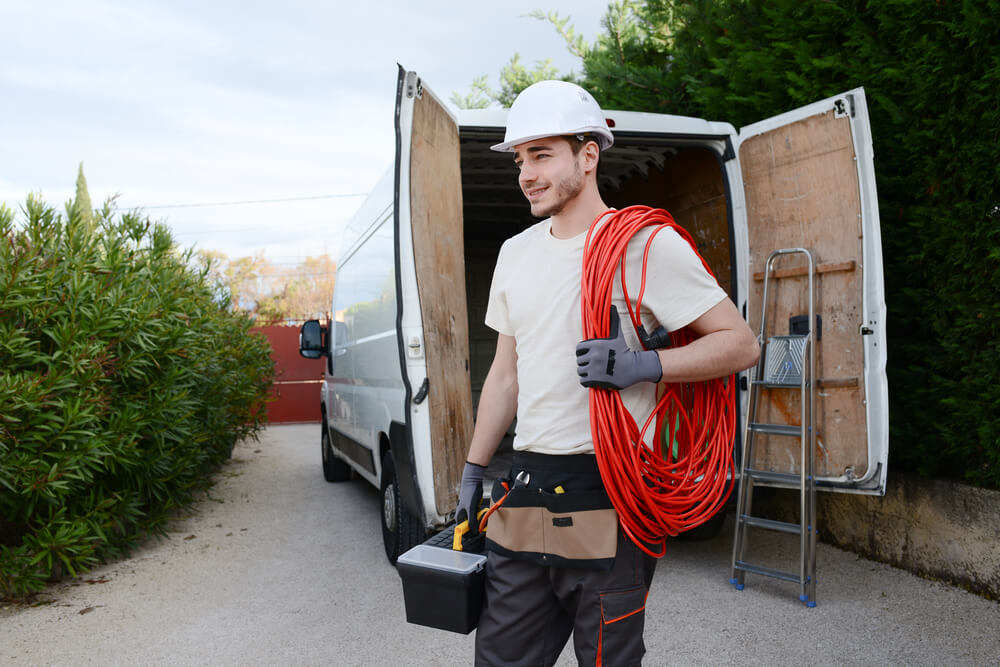 When it comes to getting the job done, we all know that having the right tools is half the battle. But what about the right vehicle to carry those tools? The foundation of any successful construction project starts with a reliable and efficient van, whether you're hauling lumber, transporting tools, or ensuring that your team gets to the site on time.
At First Step Vehicle Solutions, we understand the importance of having a dependable partner on the road. So, let's dive into our list of the top vans that are not only builder-approved but also tailored for the unique demands of any construction project.
What makes a good builder's van?
What size van is best for a builder?
What security features should builders look for?
Ford Transit
Volkswagen Transporter
Vauxhall Vivaro
Mercedes-Benz Sprinter
Renault Trafic
Peugeot Boxer
Peugeot Partner
What makes a good builder's van?
A great builder's van is more than just about 4 wheels and an engine. Two of the most important features are the payload capacity and load space. Together, these ensure you can carry heavy materials and equipment, whilst also having enough room to get all your tools inside securely.
Another factor to think about, especially if you're travelling with a team, is passenger space. And, since construction sites are rarely clean, you'll want your van to be kitted out with durable materials that can withstand wear and tear. When you think about it, the best qualities of a good builder's van mirror the qualities of a top-notch builder—strong, reliable, and versatile.
What size van is best for a builder?
To match the perfect van to your needs, you'll need to understand van sizes.
Small vans
Don't be fooled by their size—small vans pack a punch! They may not have the enormous payload capacity or load space of their larger counterparts, but they're nimble and can easily weave through city traffic. With their fuel efficiency and easy manoeuvrability, they're a gem for builders who don't require vast load space. Read our latest guide covering the best new small vans on the market.
Medium vans
A balance of space and agility, medium vans offer impressive payloads, catering to a more extensive range of building materials and equipment. Moreover, they come with the added advantage of accommodating longer items, which might be a squeeze in a smaller van.
Large vans
When there's a hefty job on the horizon, large vans come to the rescue. Their load space is unrivalled, allowing builders to transport a wide range of heavy materials and tools. If you're involved in big projects where you need lots of transport space, these can be the go-to choice.
What security features should builders look for?
Just like the solid foundations of a building, ensuring your van is secure is the bedrock of your business on wheels. We've all heard the tales of the notorious 'peel and steal', not to mention the age-old methods of breaking windows and picking locks.
We understand that your building tools and equipment is the foundation for your livelihood, and so keeping it safe is a top priority. Here are a few security features you can look out for when buying your next van:
Thatcham-Approved Alarms: These aren't just any alarms; they're the cream of the crop. Being Thatcham-approved means they've been rigorously tested to stand up against even the most determined thief.
Solid Locking Systems: Double-check the locking systems your van comes with. Upgrading to more advanced systems can provide added security against break-ins.
Tinted Windows: One of the main reasons a thief will break into a van is if they see something they want inside. Tinted windows mean you can see out, but not in, adding an extra layer of protection for your equipment.
Ford Transit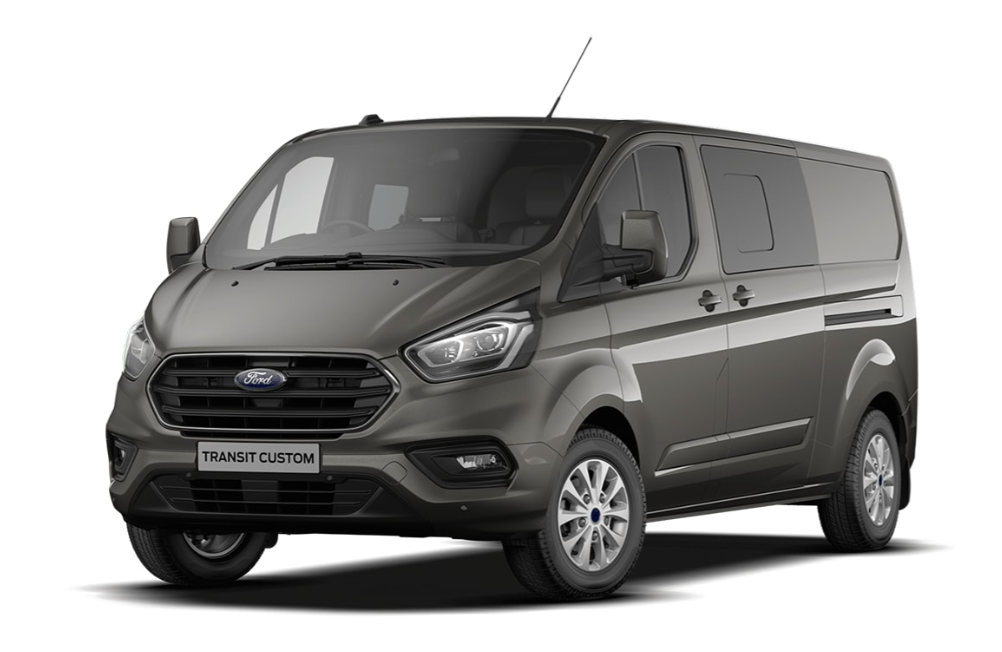 Ah, the Ford Transit – often hailed as the 'backbone of Britain' and for good reasons too. The Ford Transit isn't just a van; it's an icon. Combining affordability and versatility, this gem strikes a delicate balance that has made it a favourite among builders and professionals alike.
Why the big fuss? Well, for starters, its decent fuel economy means those trips to the petrol station are fewer and farther between, saving your pocket in the long run. Plus, the Transit doesn't just offer a one-size-fits-all solution. With multiple roof heights, it caters to everyone from the regular handyman to those transporting tall equipment. And, let's not forget the range of engine options available, allowing users to tailor their choice based on power, efficiency, or a sweet spot in between.
Take a look at the latest Ford van leasing deals.
Volkswagen Transporter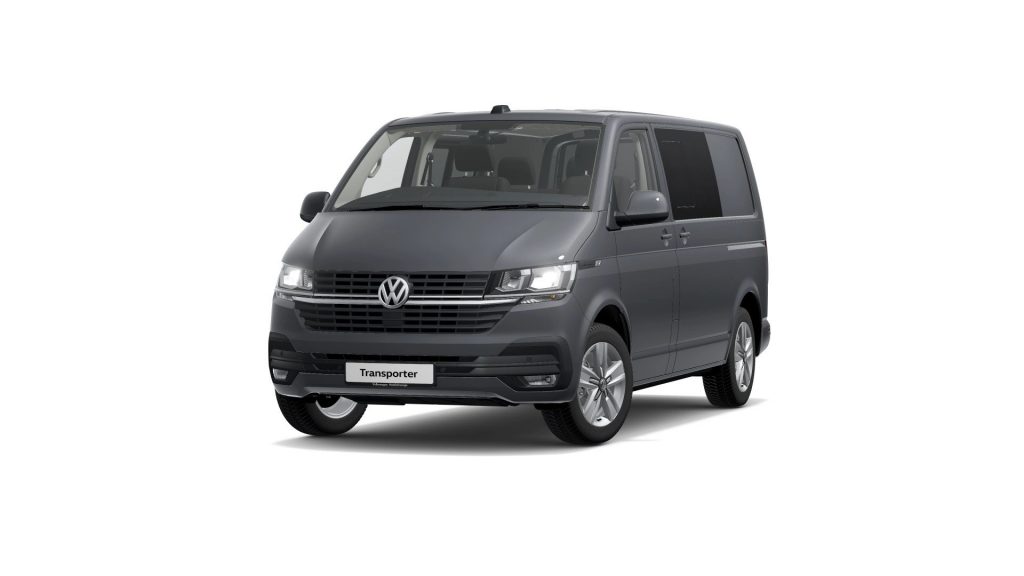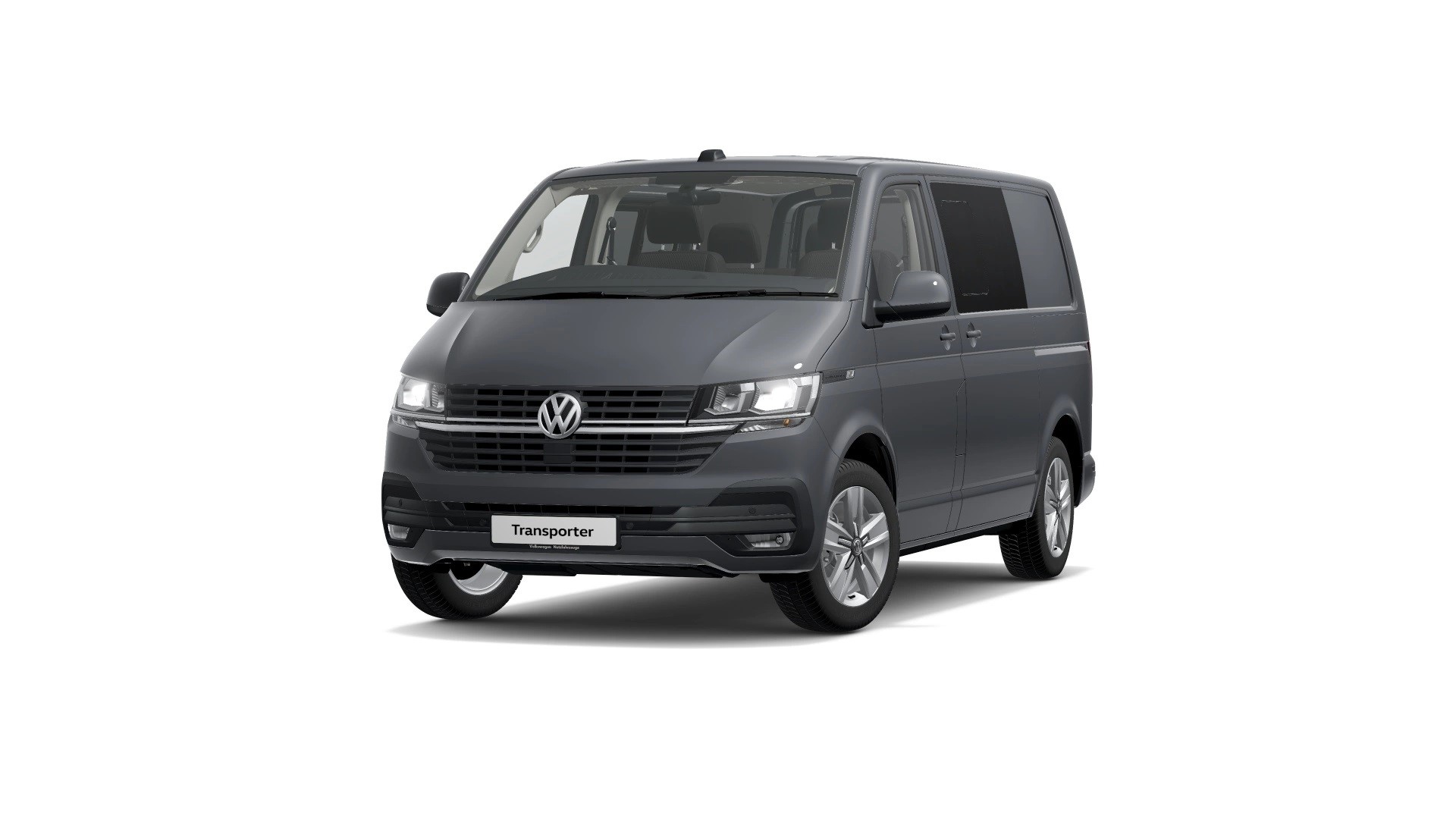 Meet the Volkswagen Transporter, often dubbed the VW T-Series. For those in the know, this isn't just any mid-size van; it's a blend of practicality, reliability, and versatility all rolled into one sleek package. Born from Volkswagen's commitment to quality, the Transporter has cultivated a reputation that's hard to rival.
This van has etched its mark in various industries, primarily due to its solid reputation for robust construction and efficient engines. Whether it's trim levels that range from the basic to the luxurious, a suite of engine options, or advanced safety features, there's a configuration tailored to fit every need. Not to mention, it's a joy for long-distance travel, ensuring you're as comfortable at the end of your journey as you were at the beginning.
Choose First Step Vehicle Solutions for competitive VW van leasing deals.
Vauxhall Vivaro
The Vauxhall Vivaro is a combination of fuel efficiency and practicality that's hard to beat. Often touted for its spacious cargo area, this van doesn't skimp on space. Whether you're hauling tools, materials, or a mix of both, the Vivaro has got your back.
But that's not all – available in three distinct lengths, it ensures that every builder finds their perfect match. Need to transport longer items? No worries! With its through-loading bulkhead, carrying lengthy materials becomes a breeze, making those awkward trips a thing of the past.
Mercedes-Benz Sprinter
When it comes to construction vans, the Mercedes-Benz Sprinter is in a league of its own. Often associated with luxury, this beast of a van showcases that work vehicles can be both powerful and sophisticated. With powerful engines under its hood, the Sprinter promises not just speed but the sheer force to haul even the heaviest of materials.
But power isn't its only forte. Its generous load capacity means that there's ample room for everything, from bulky equipment to an extensive collection of tools. The cherry on top? The Sprinter's advanced technology. From innovative infotainment systems to cutting-edge safety features, it gives you everything you need for a comfortable drive.
Renault Trafic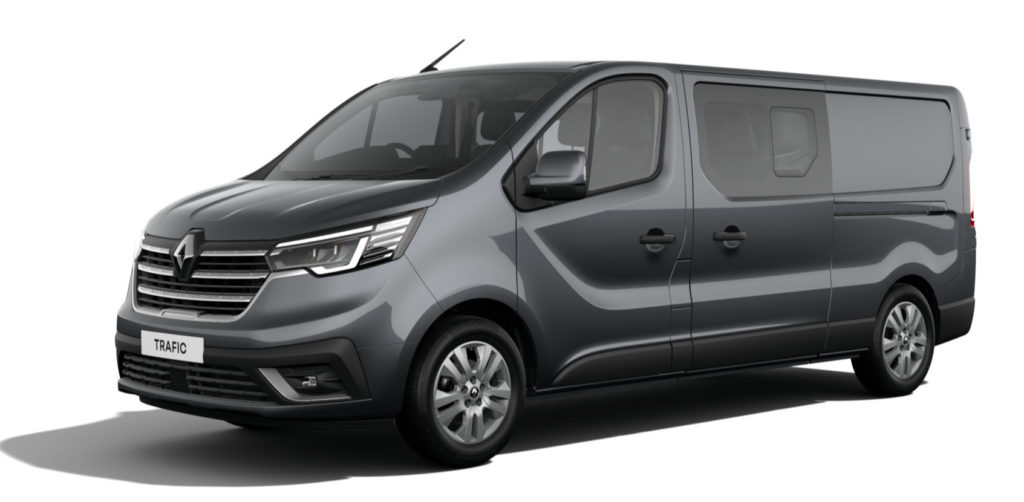 With a range of engine options to choose from, whether you're looking for raw power or a blend of performance and efficiency, the Renault Trafic has got you covered. With an impressive payload capacity, it ensures that you're never left wanting when it comes to transporting tools, materials, and equipment.
For the tech-savvy builder, the Renault Trafic doesn't disappoint. Packed with advanced technology, this van isn't just about brute strength. From intuitive infotainment systems to innovative safety features, the Trafic ensures every drive is not only productive but also a pleasure.
First Step Vehicle Solutions stock a range of new and used Renault van contract hire options.
Peugeot Boxer
Step into the world of Peugeot, and you're greeted by the Boxer – a van that's built with the needs of builders in mind, offering features and specifications that make every job a tad easier.
Starting with its cargo space, the Boxer is spacious, ensuring that you have ample room for all your tools, materials, and then some. Couple this with its significant load capacity, and you've got a van that can handle the demands of even the most challenging projects.
But power and space aren't the Boxer's only virtues. It offers a range of engine options, ensuring that whether you prioritise power, fuel efficiency, or a sweet spot between the two, there's a Boxer that ticks your boxes.
Peugeot Partner
For those who need a compact workhorse without compromising on functionality, the Peugeot Partner is a name to reckon with. It may be a smaller van, but it packs a punch where it matters most.
Available in multiple body lengths, it caters to a variety of needs, ensuring every builder finds their match. Need extra passenger space? The Partner's got you covered with an option for extra seats. And for the eco-conscious builders, the Partner proudly offers an all-electric option – combining efficiency with environmental responsibility.
But the Peugeot Partner isn't just about size and engine choices. It's a modern van that's Euro 6 compliant, ensuring it meets the latest emission standards. Inside, you'll be pleasantly surprised by the interior comfort, logical controls, and – a big win for builders – ample storage options.
Check out the latest Peugeot van leasing deals here.
Builder vans at First Step Vehicle Solutions
With a full range of van lease deals, as well as 12 month van lease options, here at First Step Vehicle Solutions, we've got you covered for every building need.
Whether you need something small and nimble, or all the storage space out there, get started today and have a browse through your options. Got some questions? No problem – our team is on hand to help. We've been in the business for over 30 years, so give us a call on 01204 567 580 and we can help get the ball rolling on your next van.