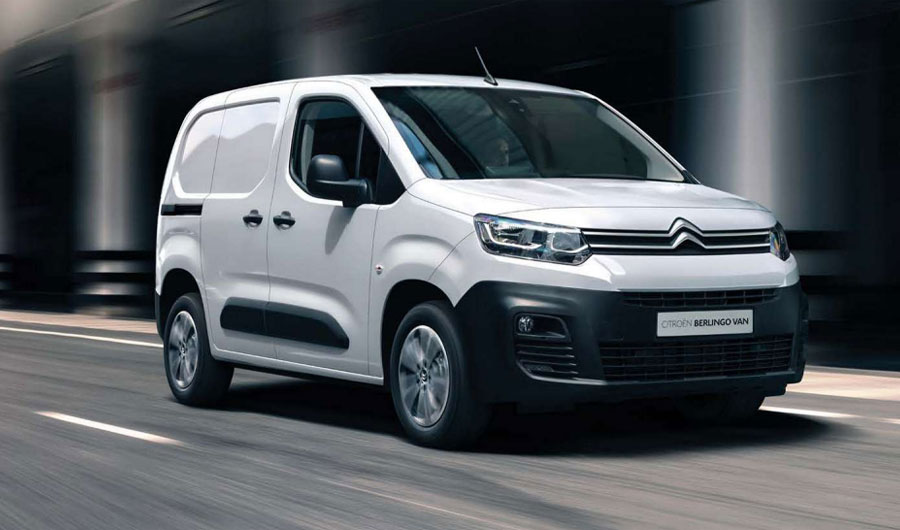 Business owners are increasingly turning to small vans, but with so many options available, it can be challenging to determine which ones are worth buying and which ones should be avoided.
As towns and cities become more congested, having a van that can navigate tight spaces and efficiently complete the job is crucial. This is where small vans, also known as city vans, come in, with their compact length, ample rear storage, and generous payload capacity.
Why buy a small van?
Small panel vans are incredibly versatile and can be useful in various scenarios and industries. They're an ideal choice for businesses that require efficient and easy-to-drive transportation, while still providing ample space for products, equipment, and tools during deliveries or in-between jobs.
For years, small Ford vans like the Transit Connect have been incredibly popular, but other strong contenders such as the Peugeot Partner, Citroën Berlingo, and Toyota Proace (which all share a platform) are also among the best in their class.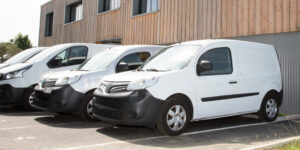 Who are small vans suitable for?
Small vans are ideal for small business owners or individuals who require a practical vehicle for frequent travel between locations, without the need for extensive cargo space. These versatile vehicles are well-suited for professionals such as:
Couriers

Valeters

Electricians

Bricklayers

Hospitality managers

Cleaners

Delivery drivers
Citroen Berlingo
The Citroen Berlingo shares similarities with the Peugeot Partner, as they are built in the same factory and based on similar specifications. This makes it a practical and efficient option for a sole trader.
But that's not all – the Berlingo also comes with a range of features to make your driving experience even better including:
Rear parking sensors

Apple Carplay/Android Auto

Electrically folding door mirrors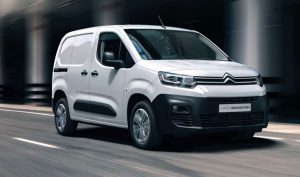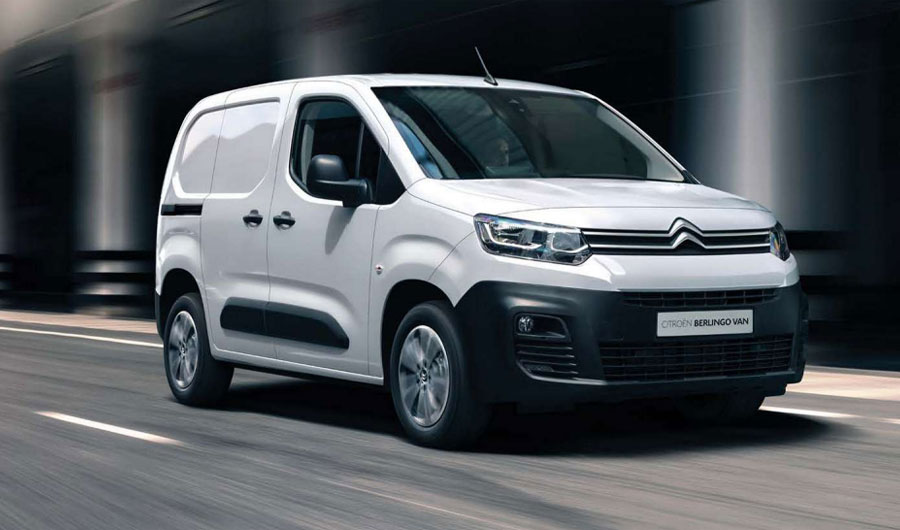 Peugeot Partner
Peugeot Partner: practical, efficient, versatile. Spacious cargo area up to 3.8 cubic metres, payload up to 850 kg. Economical engines for low running costs. Comfortable driving with features like cruise control and heated seats. Advanced safety features for driver and passenger safety make the Partner a treat for a variety of tasks.
The 2019 Peugeot Partner is a small van that comes with a range of features to make your driving experience comfortable and safe. The vehicle includes:
Auto Headlamps and Rain Sensitive Wipers

Adaptive Cornering Front Fog Lights

Parking Aid – Front and Rear with Front Fog Lamps

Power Foldable and Heated Mirrors

Quickclear Heated Windscreen

Heated Driver and Passenger Seats

Apple Carplay/Android Auto
Ford Transit Connect
The Ford Transit Connect is a larger, more mature version of the Transit Courier, and shares its reputation as one of the best small vans available due to its versatility, reliability, and affordability.
The Connect comes in various sizes, with two wheelbase lengths, three body styles, and a double-cab option that seats up to five people. Depending on size, the Connect's load capacity ranges from 1.2-3.6m3, and it can handle payloads of up to 982 kg.
You can choose from a single petrol engine or a range of diesel engines, which offer both performance and economy, making them suitable for driving in urban and rural environments while still delivering good fuel efficiency and low CO2 emissions.
Toyota Proace
The Toyota Proace is one of the best small vans available, thanks to its combination of versatility, reliability, and efficiency. Built with the highest quality materials and backed by Toyota's legendary reliability, the Proace is designed to handle anything your business demands, whether it's transporting cargo or people. With a range of body styles and configurations, the Proace is customisable to fit your specific needs.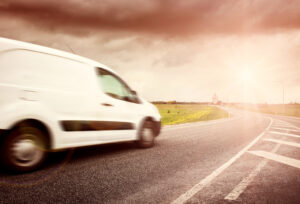 Explore our range of new and used small vans
There are many great options available when it comes to choosing a small van for your business, and with First Step's unique selling point of a 12-month rental option, you can enjoy the benefits of a new van without a long-term commitment. 
All of the small vans mentioned here are known for their affordability and ease of use, so selecting the right one may depend on your specific needs and preferences. 
If you're looking for even more value, consider browsing our selection of used small vans. 
Whether you're in the market for a new or used model, First Step can help you find the perfect small van to meet your business needs. Contact us for more information.