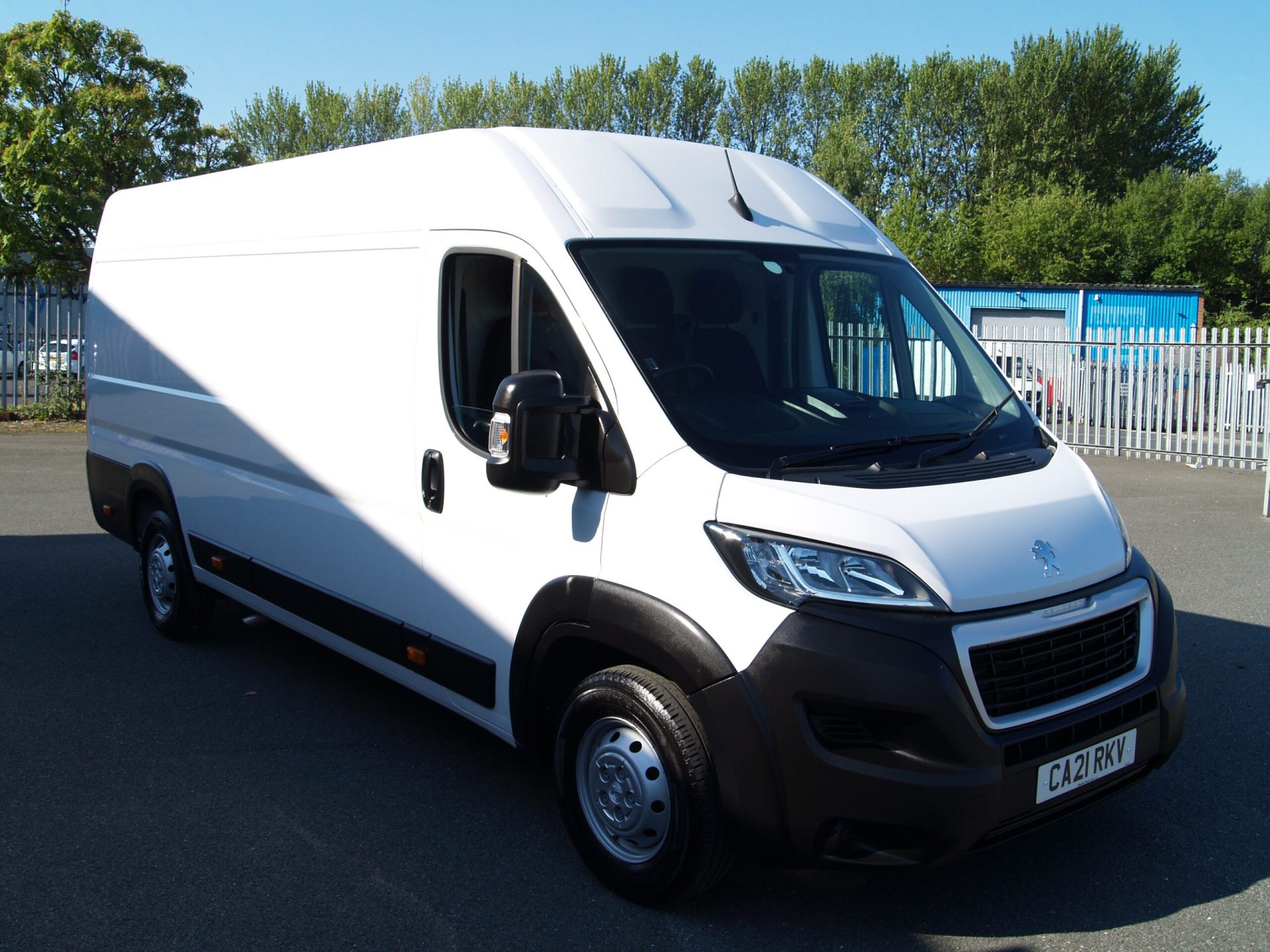 Are you in the market for a new van but are confused by all the different types of vans on offer? In this easy-to-follow guide, we'll aim to answer all your questions on the most popular van body types, and you'll know your pickups from your panels and your wheelbases from your roof heights in no time at all.
Types of Van: A Simple Guide
Here's an explanation of the most popular vans on the market.
Panel van
If someone asks you to visualise a van then a panel van is likely what you'll think of. Traditionally associated with the 'man with a van', they are relied upon by thousands of diverse businesses: from double glazing firms to builders, landscape gardeners and everything in between.
These types of vans either don't have any windows in the rear or have blacked-out glass in them, making them the perfect van to use for business as tools of the trade and merchandise can be stored without fear of them getting stolen. 
Because they are low to the ground, they're also great for loading and unloading easily, either through the double doors at the rear or via the bigger sliding door on one of the sides. 
Choose from short, medium or long roof and wheelbase options depending on how much space you need. A versatile option with virtually endless possibilities.
Most Popular Long Wheelbase Options
Our Most Popular Short Wheelbase Options
Pickup trucks
Their unmistakable shape not only makes pickup trucks instantly recognisable but incredibly versatile too. Their open cargo bed design means you can transport all kinds of cargo without worrying about height restrictions. Some models even come with an optional hardtop to cover the cargo area so you can keep your tools and cargo safe and watertight.
The other main attraction of pickup trucks is they are 4-wheel drive, perfect for when you need some extra brute power! Typically available with either one row of seats in the cab or two, pickup trucks are the perfect combination of modern comfort and old-fashioned hard-worker.
Our Most popular pickup trucks
Hire a van for as little as 12 months
First Step understands that your work situation can change rapidly, so entering into a long-term finance arrangement may not be the best solution for your business's van needs. That's why we offer the latest van types, in all shapes, sizes, and wheelbase configurations on 12-month leasing terms. Choose from household names like Ford, Renault, Toyota and VW and get the van body type that you want without being tied into a long lease period.