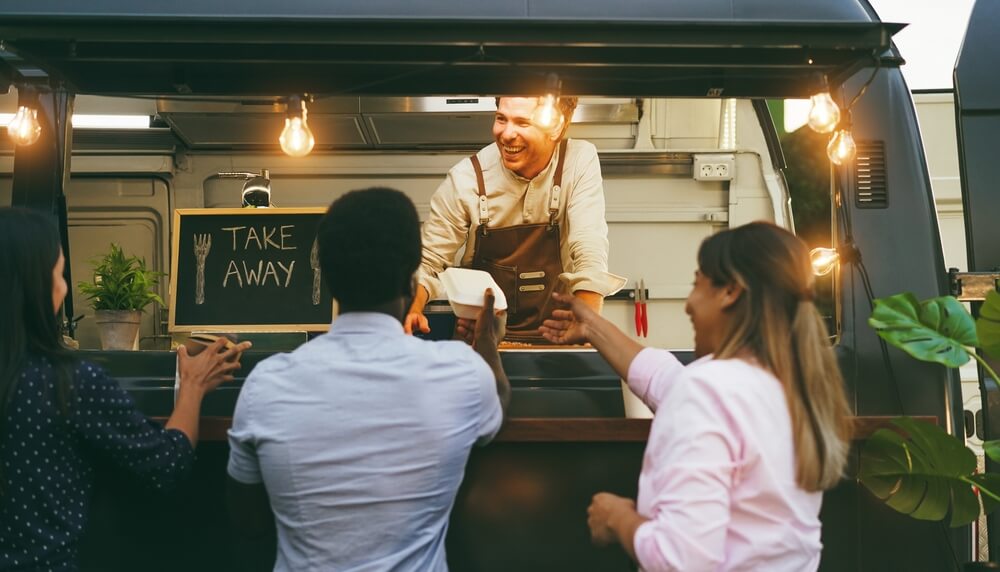 Are you dreaming of serving up delicious creations on the go? Well, you've come to the right place. The secret to a successful food truck starts with one of the most important ingredients – the van. It's like choosing the best potatoes for your fries – you've got to get it right. (It's Maris Pipers, by the way).
We know a thing or about vans at First Step Vehicle Solutions. So, to help you bring your culinary dreams to life, we've done the research and have come up with the best food van choices.
What are the benefits of starting a food truck business?
The top five catering vans
Benefits of Starting a Food Truck Business
Jumping into the bustling world of food trucks has become a popular choice for culinary adventurers around the world. Just imagine it: delicious food and exciting entrepreneurship, all seasoned with the zest of hitting the open road.
But starting up a food truck business isn't just fun; it's a savvy, wallet-friendly gateway for those eyeing a slice of the food industry pie – without burning through mountains of initial payments.
The flexibility here is truly unmatched as you can literally steer your culinary creations to where the crowds are bubbling. You can even choose your own kitchen's backdrop, whether at lively festivals, or serene parks, and can spice up your menu to cater to the local palate – it's all in your hands.
And let's not forget the menu of opportunities that food trucks plate up. No matter where your culinary skills lie, they can shine, unrestrained by the confines of a traditional kitchen.
What's more, food trucks have the potential for rapid growth. They can attract tourists and become an integral part of street markets and local communities. As the business expands, you can invest in multiple trucks or even transition into a brick-and-mortar restaurant.
Top models for catering vans
Your dream of serving up delicious dinners needs to start with a strong foundation – you'll need a vehicle that balances practicality, reliability, and a pinch of style, while still keeping things versatile.
We know – it's a tricky choice and there's lots to think about. So, let's get straight into it.
Citroen H
Let's start with a fun one – the Citroen H. This timeless, vintage French classic carries nostalgic charm into your food truck adventures.
But it's more than just a pretty face. At 4.2m in length, 2.0m in width, and 2.3m in height, the Citroen H provides ample space for a mobile kitchen. Exploring the culinary world with this vehicle lets you craft delectable bites in a space that naturally pulls a crowd with its unique allure.
Plus, since most catering conversions are built onto a fairly low chassis, your customers will be able to see your dishes in all their glory.
Ford Transit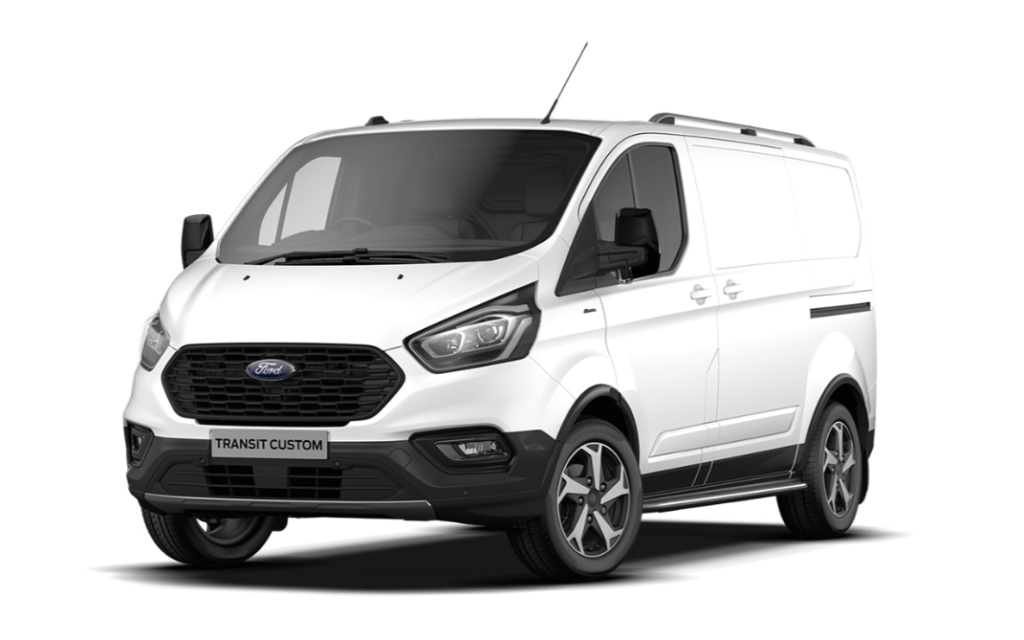 Now, if you're looking for something a bit more modern and robust, then the Ford Transit is a top choice. If you're buying one new, it can be adapted to your specific needs, offering configurations in roof heights and load lengths. So, it's got your covered whether you want a compact mobile bistro or a rolling full-scale kitchen.
In terms of reliability, the Ford Transit has built a solid reputation for its durability and performance. Its commercial vehicle design ensures that it can handle the demands of a food truck business, allowing you to operate smoothly without worrying about breakdowns or mechanical issues.
Its spacious interior is another major selling point, offering plenty of floor space and room for food preparation and serving. Even loading and unloading is a doddle, thanks to the large rear doors. Plus, if you want to add a little comfort for your customers, you can easily attach an awning to a Ford Transit.
And the cherry on top? Since it has plenty of surface space outside, you'll have all the room you need for eye-catching advertisements, helping you attract more customers and promote your food truck business.
Overall, the Ford Transit is a top choice for catering vans due to its versatility, reliability, and spacious interior. Whether you're starting a new food truck venture or expanding your existing business, the Ford Transit is a fantastic option to consider.
Check out the latest Ford van lease deals.
Mercedes Benz Sprinter
Renowned for its mighty engine and generously spacious interiors, the Mercedes Benz Sprinter is one of the top models for catering vans and is a great choice for those looking to convert a vehicle into a food truck.
It isn't just a van; it's your future mobile kitchen, coffee shop, or whatever culinary dream you wish to roll down the streets. The Sprinter comes in a variety of sizes and configurations, ensuring it fits your specific needs just right. From stowing your eclectic mix of kitchen gadgets to ensuring there's space for every sauce and spice, its varied load lengths have you covered.
Plus, with a reputation for reliability, the Sprinter ensures your business runs as smoothly as its engine, keeping those pesky breakdown worries at bay. So, if you're looking for power, space, and dependable performance in your future food truck, investing in a Mercedes Benz Sprinter might just be your ticket.
Nissan NV2500 Cargo
Imagine steering your culinary dreams with the robust Nissan NV2500 Cargo, a canvas that effortlessly transforms into your bespoke mobile kitchen.
Thanks to a sturdy V8 engine and substantial towing capacity, this van doesn't just carry your supplies but propels your food business with vigour across myriad locations. Relish in the luxury of space, with extensive floor room ensuring every pot, pan, and plate has its place.
The innovative fold-down front passenger seat cleverly doubles as a desk, seamlessly integrating order management into your mobile space. Seeking something a tad more compact? Meet its adept little sibling, the NV200, offering ample space in a more city-friendly size.
Either way, with their reliability and clever designs, both Nissan models establish a solid foundation for your vibrant food truck journey.
Mercedes Vito
With its spacious interior, durability, and impressive payload capacity, the Mercedes Vito offers everything you need to run a successful mobile coffee or breakfast business.
First and foremost, the Vito boasts a generous amount of space inside. This means you'll have all the room you need to install those coffee machines, blenders, refrigerators, and storage units. The spaciousness of the Vito allows you to create a fully functional and efficient workspace, ensuring smooth operations even in a limited space.
Not only is the Vito spacious, but it is also built to withstand the demands of a mobile business. Its robust construction and sturdy build make it capable of handling the rigours of daily use. Furthermore, the Vito's payload capacity is impressive, allowing you to transport all your ingredients, equipment, and supplies without compromising on weight limits.
Take your next step with First Step Vehicle Solutions
Are you looking for a vehicle that supports and brings your business to life? Look no further than First Step Vehicle Solutions. With a full range of van lease deals, as well as 12 month van lease options, you can count on us for all your transport needs.
Check out the latest van contract hire deals.
Got some questions? No problem – our team is on hand to help. We've been in the business for over 30 years, so give us a call on 01204 567 580 and we can help get the ball rolling on your next van.