Hire or lease this van
Vehicle Enquiry
"*" indicates required fields
Ford Ranger Raptor
2.0L Ecoblue 213 PS Double Cab
12000 miles per annum
In Stock
Air Conditioning
Mobile Connectivity
£625 + VAT
Overview
£700 + VAT initial rental followed by 11 payments of £625 + VAT
Unique 17" alloy wheels with all-terrain tyres
Unique Raptor front grille
SYNC 3 with 8" Touchscreen and Navigation
Unique Raptor suede trim with heated and poweradjustable seats
FordPass Connect onboard modem
Unique front and rear bumpers
Overall length (with opened rear doors)
5363
Overall width: without door mirrors/with door mirrors
2180
Overall width (with mirrors folded)
2028
Overall height (unladen)
1873
Track – Front and rear
1710
Load box length (at floor without bedliner)
1575
Load box width (at floor without bedliner)
1560
Load box depth (without bedliner)
541
Loadspace between wheel arches (without bedliner)
1139
Loading height (unladen)
906
Gross vehicle weight
3130
Max front axle load*
1550
Max towing weight (braked / unbraked)
750/2500
Why the Ford Ranger Raptor?
The pinnacle in 4×4 pick up experience, The Ranger Raptor is formidable, tough, and versatile, bringing a genuinely smooth driving experience to any journey.
Find out more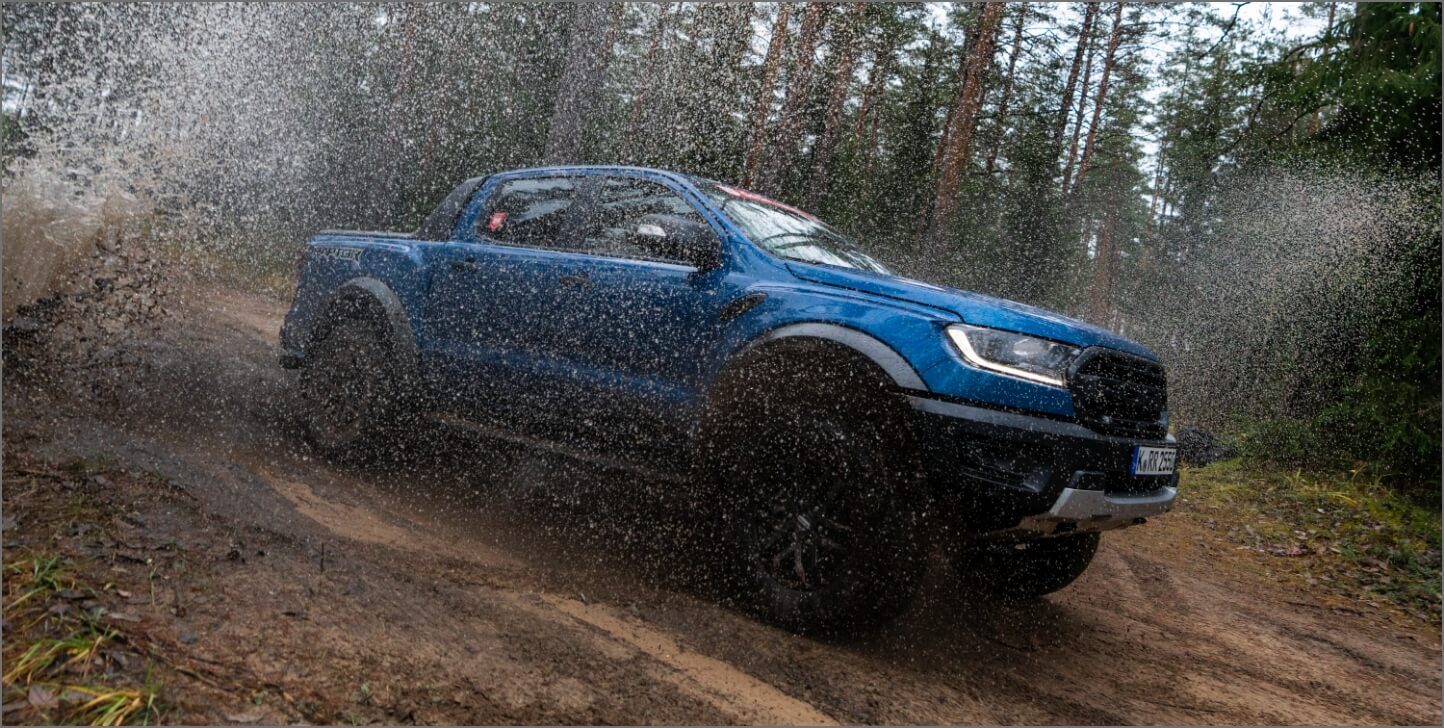 Powerful engine & load capacity
A vehicle that does the heavy lifting, the Ranger Raptor has a rear load capacity of 1580kg. Combined with powerful engine technology, this is a 4×4 designed to be formidable.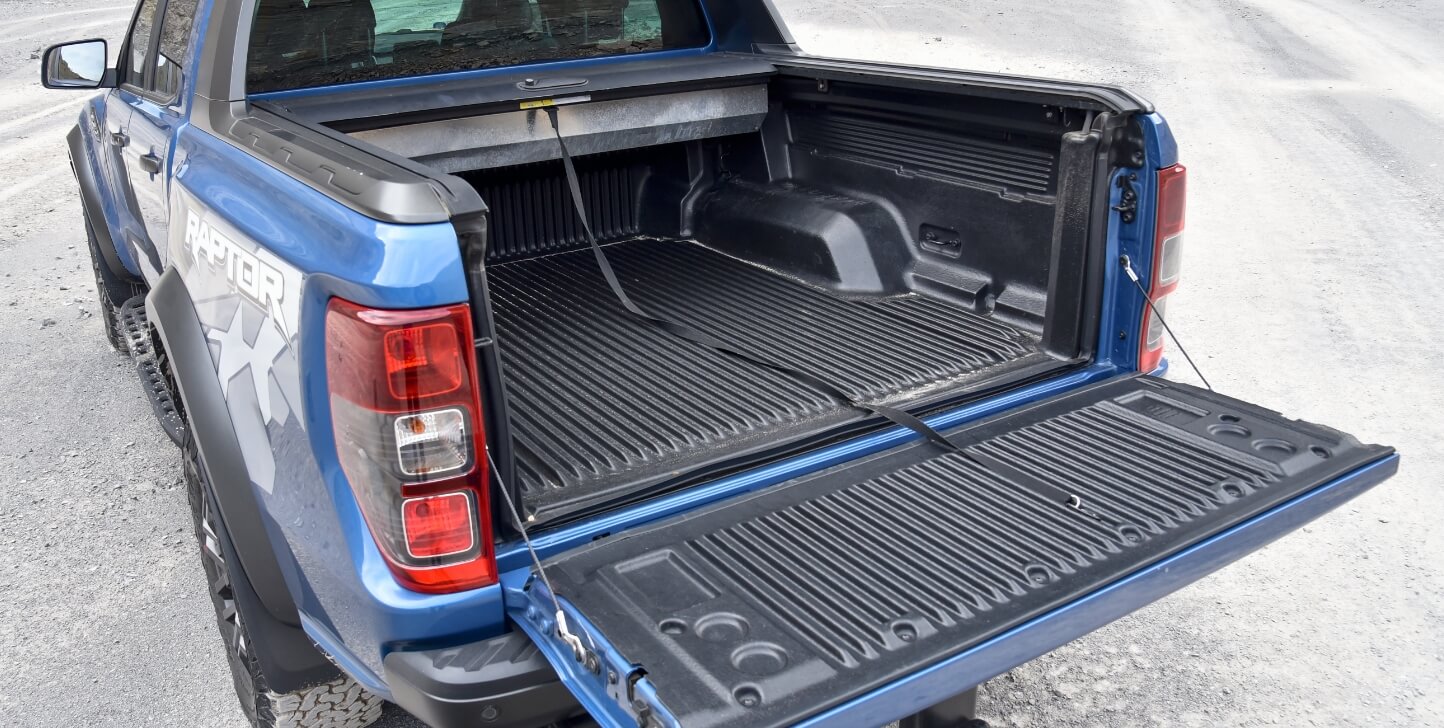 You have a good credit score

You are over 18 years old

Leasing for at least 12 months

Wanting flexible rental options

We provide servicing & MOTs

We offer roadside assistance
FAQs
How much does it cost to lease a Ford Raptor?
Our Ford Ranger lease prices depends on a few things:
The value of the specific van you hire
The annual mileage you need
Whether you include a maintenance package
The length of the lease
Contact our teams today for a detailed quote on what you're looking for.
How much does it cost to hire a Ford Ranger Raptor on a 12 month lease?
You can lease a Ford Ranger Raptor with us for a £700 + VAT initial payment, followed by payments of £625 + VAT over 11 months.
Do I own my Ford Ranger Raptor at the end of my lease?
Our van contract hire is fixed on a monthly basis. At the end of your agreed rental period you will not own the vehicle automatically and can simply hand it back to us. However, there is the chance to purchase the van if you would like to.
Can I hire a Ford Ranger Raptor for private use?
Yes! Our rental packages are perfect for businesses, established companies, and for individuals. Hire one Ford Ranger Raptor, or an entire fleet, whichever suits you and your needs best.
Do I have to pay road tax when I lease a Ford Ranger Raptor with you?
Nope, none at all. When you lease with us we take care of the vehicle tax for you. No matter what sort of van you lease from us, you can trust that it is ready to drive as soon as you get in the driver's seat.
What are the benefits of leasing a Ford Raptor?
No matter what you want your Ford Raptor for, leasing from First Step is all pro and no con:
Tailor your lease duration to suit your needs, ranging from 12 months up to 5 years
Enjoy the convenience of hitting the road immediately with a full year of road tax incorporated into your lease cost
Opt for maintenance packages to simplify your vehicle's upkeep, covering MOTs, servicing, and tyre inspections with ease
Benefit from a reduced initial outlay and consistent monthly payments.
There's no need to fret over the vehicle's depreciation.
Who can lease a ford ranger raptor?
You'll need to meet a few bits of criteria to be able to take out a Ford Ranger Raptor lease:
Must be 18 years of age or older
Hold a valid UK driving licence
Have a good credit history
Be able to provide proof of income
How does leasing a ford raptor work?
We make sure all of your Ford Ranger leases are smooth sailing:
We'll gather some personal information, details on the length of contract you need, and whether you want a business or personal lease.
Once we've got all the information we need, we'll process your form and carry out a soft credit check.
All the documentation is sent to you to look through – simply sign and return them before making your initial payment.
Your van (or vans) will be sent out for delivery. While this usually takes 7 to 10 days, it could be sooner.
LEASING A FORD RANGER RAPTOR WITH US
Flexible Leasing
We offer flexible leasing options, which means you can have a 12-month lease for your Ford Ranger Raptor, or you can have a lot longer, whatever works for you.
Reliable Maintenance
We will provide you with full servicing and MOTs, as well as roadside assistance. You can trust we are here for the whole journey when you lease a Ford Ranger Raptor with us.
Part Exchange
To make the process of buying as streamlined as possible, you can part exchange your old van when you buy a Ford Ranger Raptor with First Step.
Road Tax Included
When you lease a Ford Ranger Raptor with us, we take care of the vehicle's road tax. This means you can start driving as soon as you receive your Ford Ranger Raptor lease. 
Fast 7-10 Day Delivery
We are the best option if you want fast delivery for your Ford Ranger Raptor lease. You'llbe enjoying a powerful driving experience in no time at all.
Efficient and Effective service
Our customer service means the process of buying or leasing a Ford Ranger Raptor is seamless.The journey is smooth from delivery to driving.
Ford Ranger Raptor Leasing Near Me
Our long-term Ford Ranger Raptor leasing solutions cater to clients across Greater Manchester and the North West. Uncertain about the best vehicle for your needs? Explore our range at one of our showrooms in Bolton or Manchester, where our experts will guide you to the perfect choice.
At First Step Vehicle Solutions, we pride ourselves on straightforward pricing and a vast array of vehicles, backed by years of expertise. If you're in the North West and considering a Ford Raptor lease, look no further than First Step.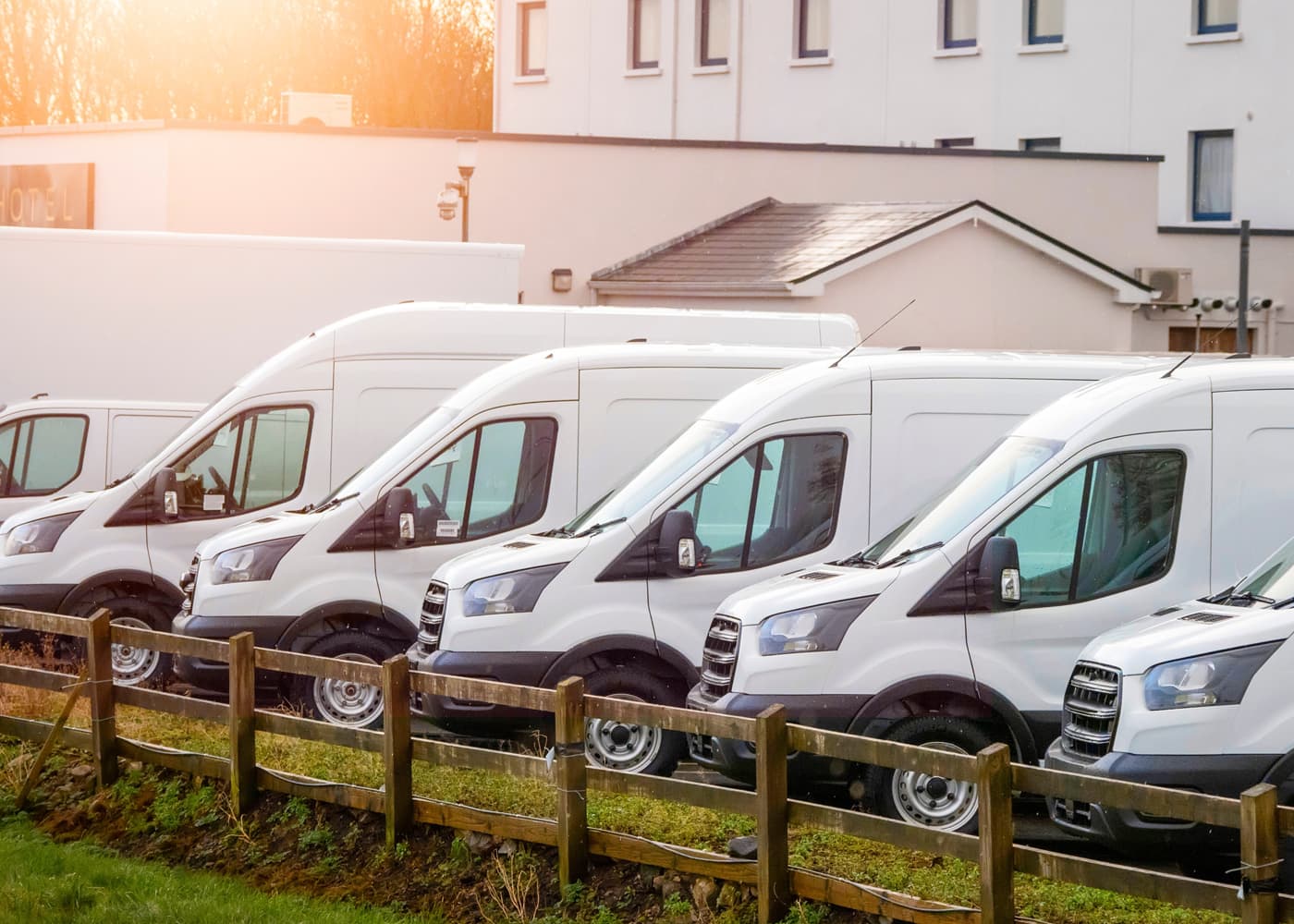 How to lease a Ford Ranger Raptor
Step 1
Start by submitting your First Step proposal form by letting us know your name, your contact information, whether you're looking for a business or personal lease. 
Step 2
Once we have received it, a member of our funding team will process your form. This will include a soft credit search.We may request bank statements for affordability
Step 3
Once processed, we will send you ll the relevant documents, including your contracts and initial payment invoice. Then we will book you in for delivery.
Step 4
Once we have received your payment, your new Ford Ranger Raptor will be scheduled for delivery. The delivery time can take anywhere between 7 – 10 days.
Related Vehicles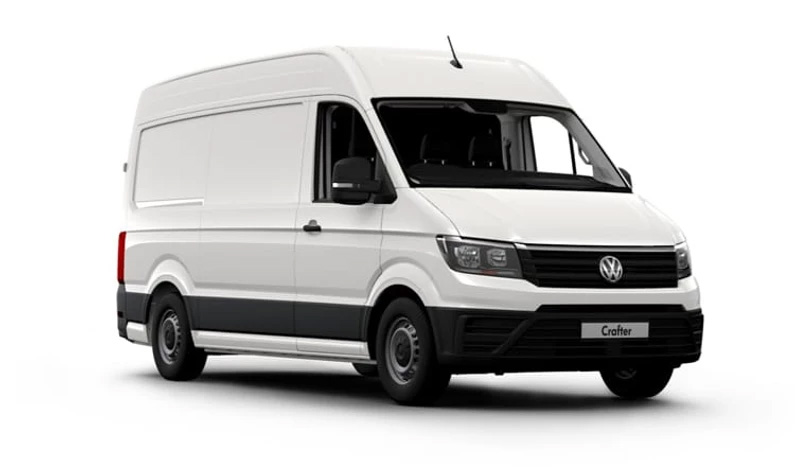 VW Crafter
VW Crafter CR35 LWB 140 Trendline + Business Pack
12,000 miles per annum
Cruise Control
Air Conditioning
Mobile Connectivity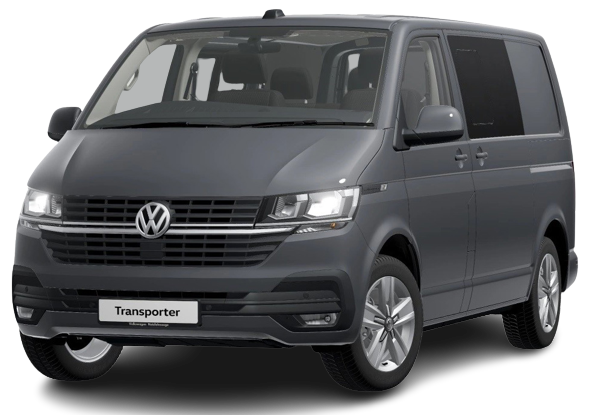 VW Transporter Kombi Highline LWB
T30 Highline 150ps Manual LWB (5 Seats)
App Connect
Aircon
12,000 miles per annum
12 Month Contract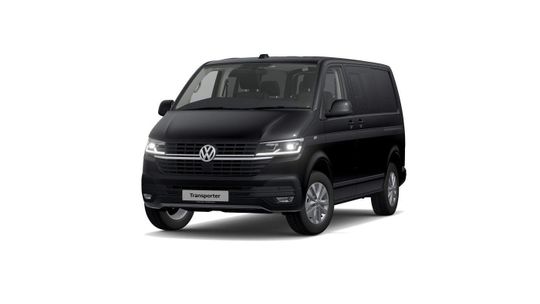 VW Transporter Panel Van
T30 Panel van Highline SWB 150 PS 2.0 TDI 6sp Manual
12,000 miles per annum
12 Month Contract
Air Conditioning
Mobile Connectivity
FORD RANGER RAPTOR FINANCE AVAILABLE
With more than three decades in the business of long-term van rentals, we've honed our process to be as straightforward and effortless as possible. With one of our Ford Raptor lease deals, you'll enjoy flexibility, less stress and a seamless experience when it's time to switch your vehicle.
With finance options available today, our fleet includes the newest editions from the best manufacturers around. Get in touch today for your next set of wheels.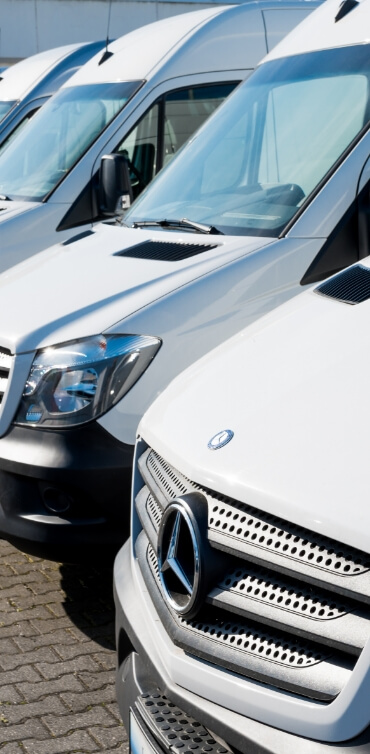 GET STARTED WITH
FIRST STEPS VEHICLE SOLUTIONS
Contact form 1
"*" indicates required fields